Bowl For Kids' Sake 2020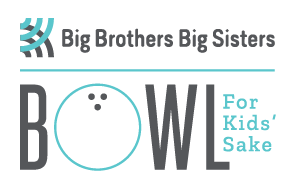 BOWL FOR KIDS' SAKE IS BACK : MAY 23rd, 2020!
With a new virtual bowl.
If you signed up for our March event, you're in luck!
We are recreating the magic of Bowl for Kids Sake online!
HOW WILL IT WORK?
For your pledges:
Leading up to May 23rd you can collect pledges from family and friends.
One member per team please submit pledge sheets to Big Brothers Big Sisters of Carleton York on Saturday, May 23rd, 2020 during the time that your team was scheduled to bowl. During this time the teams will also receive their prizes.
Prizes will range based on how much money the team has raised.
On May 23rd
Bowl online with the "Classic Bowling Game" (https://poki.com/en/g/classic-bowling) and screenshot your final score and post it to our Facebook Event Page to be entered to win a $50.00 gift card to The River Restaurant.
Take a video of you and your family "Backyard Bowling" bowling with unconventional things in your yard/house, submit it to us by the end of May 23rd to be entered to win a $50.00 gift card to McDonald's Restaurant, Woodstock.
Watch our Facebook page for draws, shout outs and prizes!
Lane Sponsors
NAPA Auto Parts- DRS Auto
Tarp-Rite Inc
Jolly Farmer Products Inc
Donut Creek- Tim Hortons
Connell Crysler Ltd
Patterson Toyota
Canadian Tire Woodstock
Highlight Auto Service Inc
Cummings E. Contracting Ltd
RE/MAX Hartford Realty
Oulton Parkinson Walker Derrah
Robert W. Tompkins Ltd
AGGCON Contracting Ltd
Corporate Sponsors
Richwil Truck Centre
Brennan Farms Ltd
AYR Motor Express
Greg MacPherson Manulife Securities