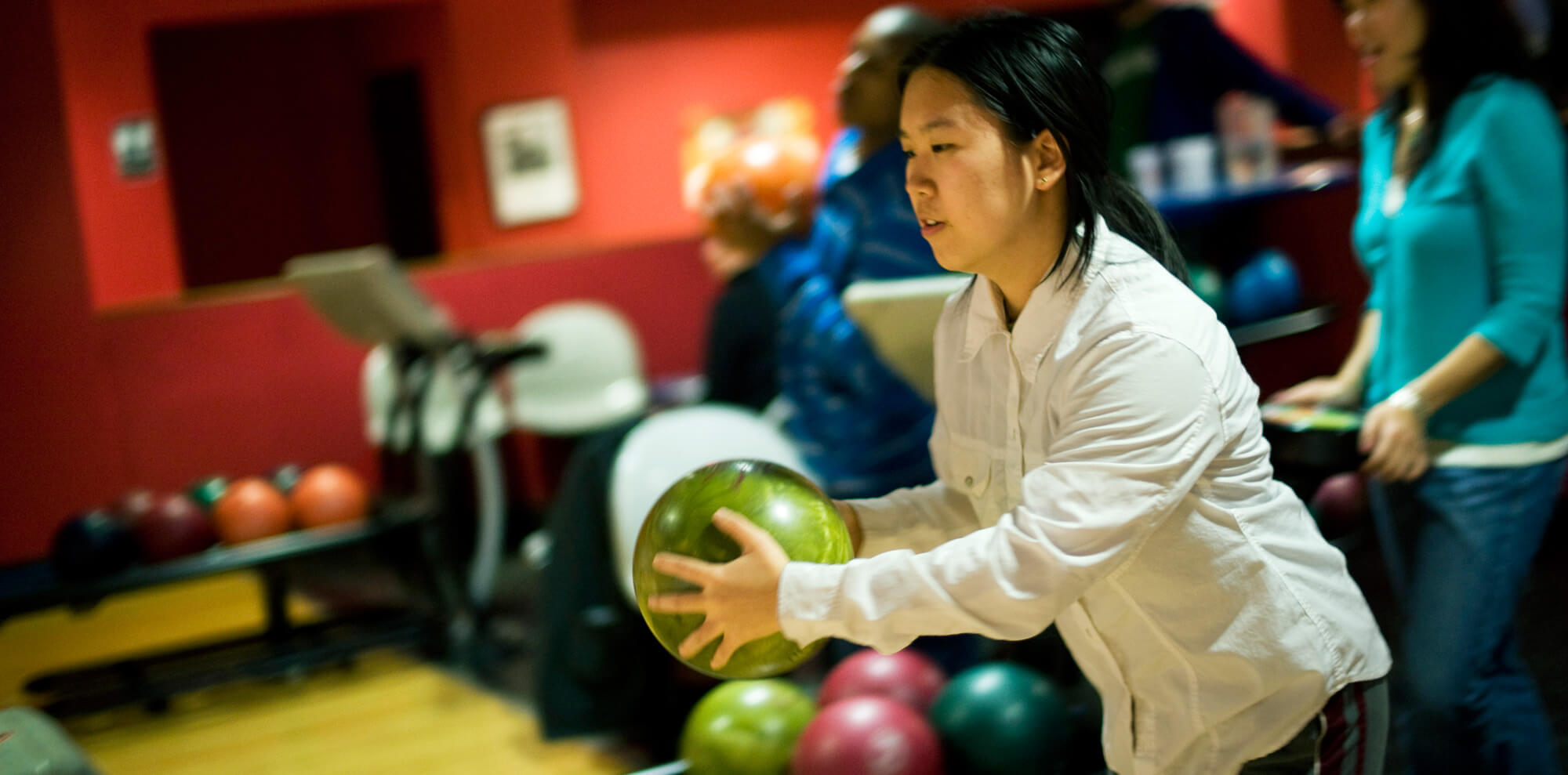 Bowl for Kids Sake
Saturday, March 30, 2019
Woodstock Bowlacade

 is Big Brothers Big Sisters' premier fun-raising event where people like you get together with friends, family, and co-workers and have a fun time bowling in support of Big Brother Big Sister mentoring programs in your community.
Gather Your BFK Team
Simply put together a team(s) up to 6 friends, family and /or co-workers.
1 team= up to 6 people.
Register Your Team
Complete Team Registration Form online –  See Form
Team Registration Forms available at our office – call 328 2094 or email: bbbscy@nb.aibn.com
Reserve Your Bowling Time
Register your time(s) to bowl – see bowling times
Start Securing Pledges
Ask everyone you know to make a pledge in support of your participation in Bowl for Kids. We are asking each bowler to commit to raising a $50 minimum.
Bowl & Have Fun!
Then come out on Sat, Mar 17th, to the newly improved WOODSTOCK BOWLACADE for an hour of free bowling fun, play our BFK Scavenger Hunt, and win incentive & door prizes.
Bowl for Kids Corporate Sponsors
AYR Motor Express Inc                        Brennan Farms Ltd/Hartland Agromart Ltd
Richwil Truck Centre Ltd                   Greg MacPherson/Manulife Securities.
Bowl for Kids Sake 2016 – In the News
NEWS CODE CALLING CODE HERE