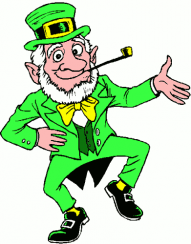 Toony Tuesday Weekly 50/50 Raffle
GET A TOONY TUESDAY TICKET AT ANY OF OUR 5 TOONY TUESDAY BOX LOCATIONS

Big Brothers Big Sisters of Carleton-York, 109 Regent St, Unit 16, Woodstock

Newnham Slipp Pharmacy - 604 Main Street, Woodstock

The Corner Store - corner of Broadway St & Houlton Rd, Woodstock

Kojak's Petro Canada - Off the Trans Canada Highway #2, Exit 185, 56 Scott Street, Hartford N.B

Murray's Irving - 102 Gallop Street, (Off Connell Rd), Woodstock
How to Play:
Fill in the part of the ticket that needs your Name and Contact Information.
 Put that half in the Toony Tuesday Box.  Now you are registered to play!  You KEEP the half with your Toony Tuesday number on it.
Take a "Toonie" and put a white dot sticker on it.
Write your Toony Tuesday Number  on the white dot sticker that was placed on your "Toonie".  Make it clear and easy to read.    Put "Toonie" in the Toony Tuesday Box.
  Register for our EXTENDED PRE-PLAY
Visa/Mastercard Accepted
Call  506 328 2094
(Play 13 weeks= $26,  Play 26 weeks = $52 or
play up to September 28, 2018).
  Big Brothers Big Sisters office @ 109 Regent Street, Unit 16, Woodstock, NB
Check us out on Facebook – Toony Tuesday